This is a UI that I created and and user tested with 20 users at various stages. It is a time-budgeting app that sends the user notifications about upcoming tasks and allows the user to schedule it themselves or auto-fit it into their schedule. After sending out a survey, I learned that most people had free time in the evenings through night, so to save eyesight it is all dark mode.
I also created an app persona which can be seen below as well as the interfaces.
User testing was done through surveys and in-person testing with InVision low-fidelity and high-fidelity mockups. UI design was done through Sketch and InVision.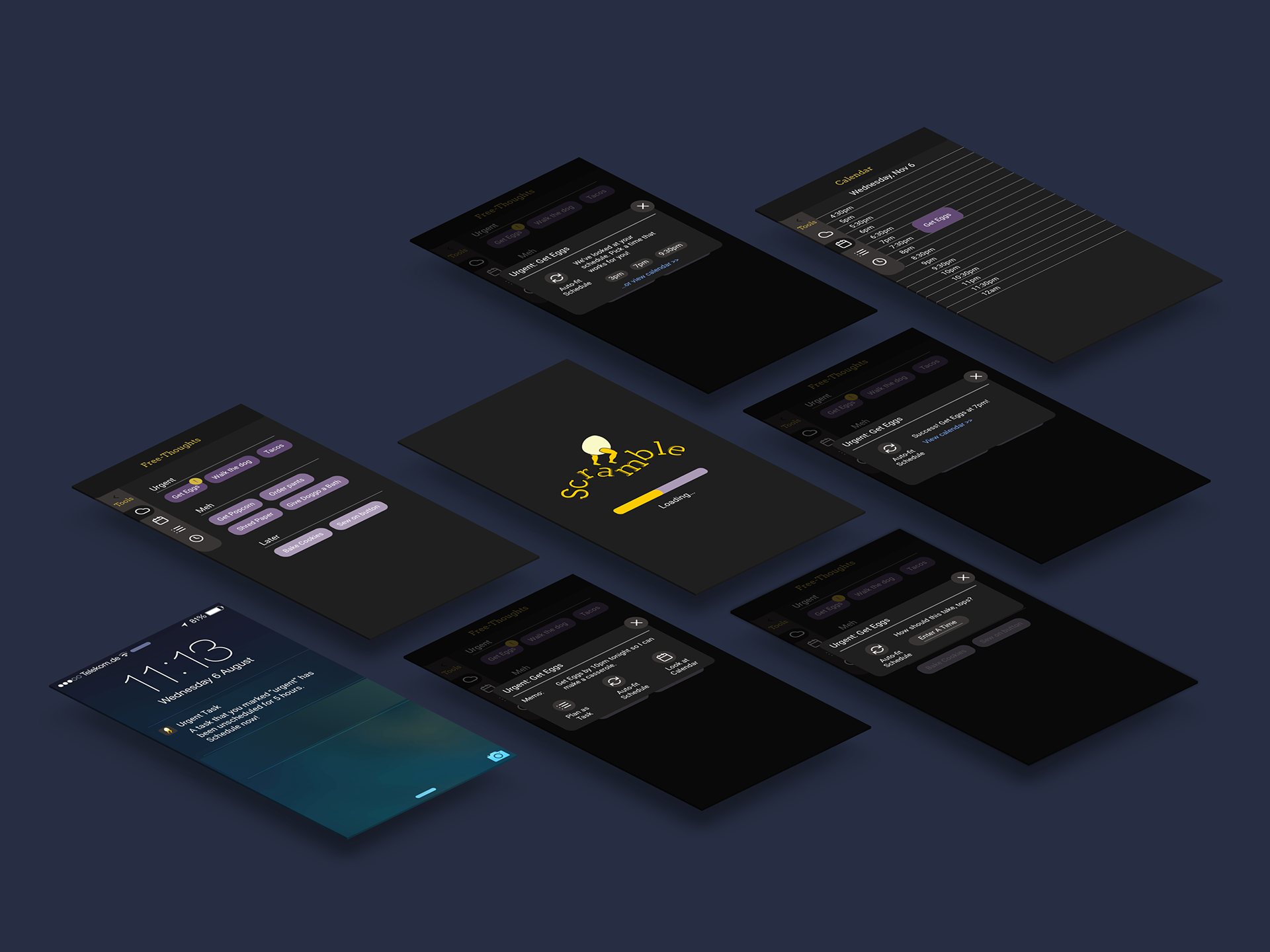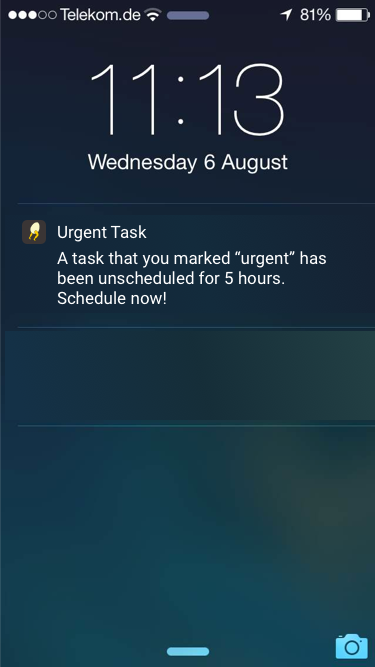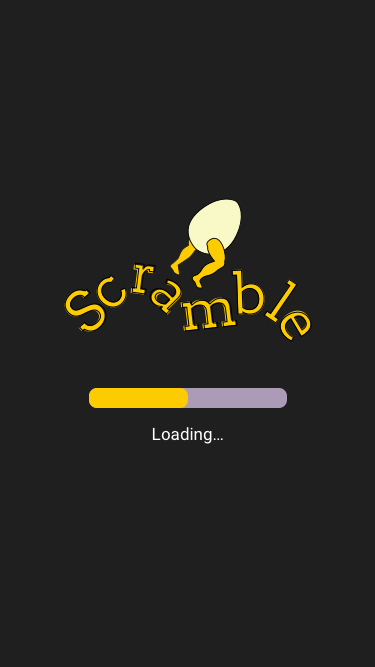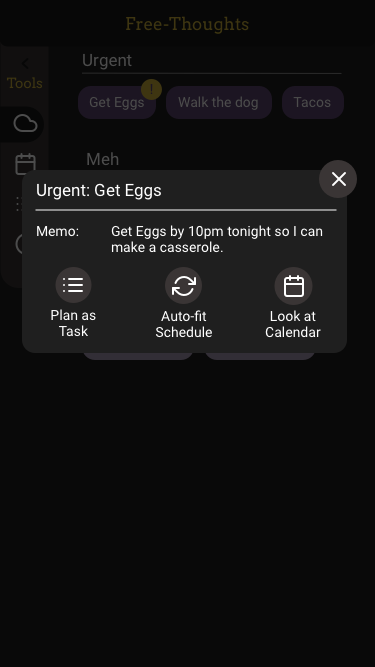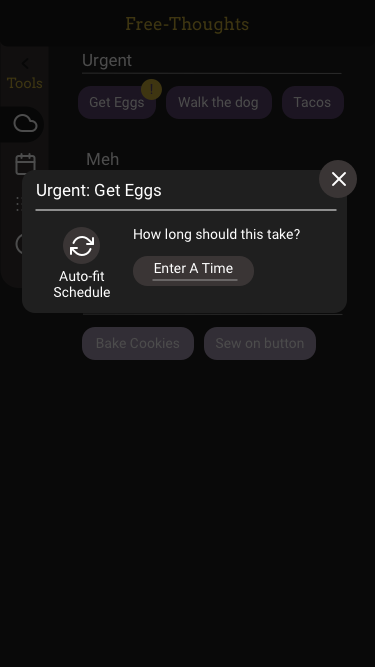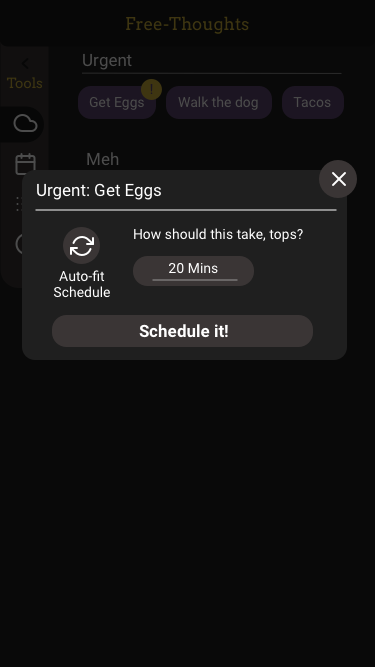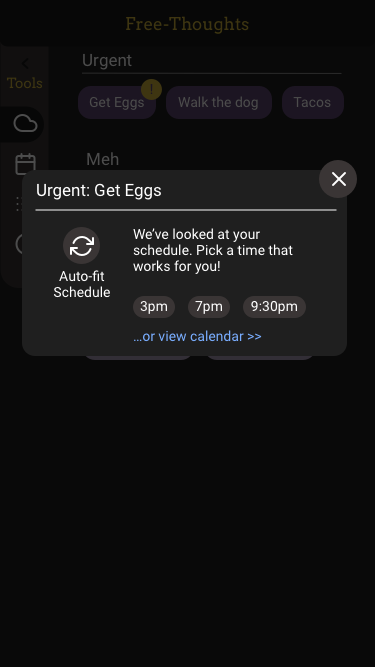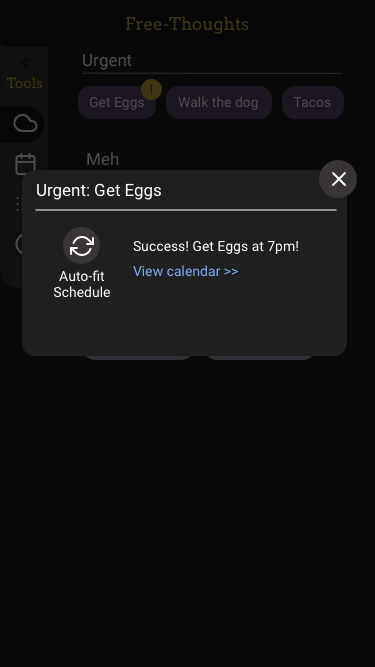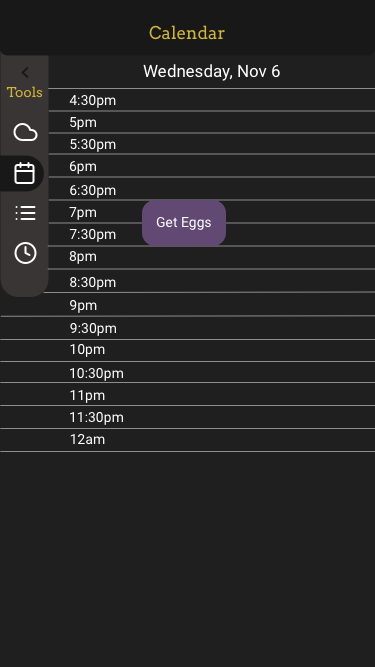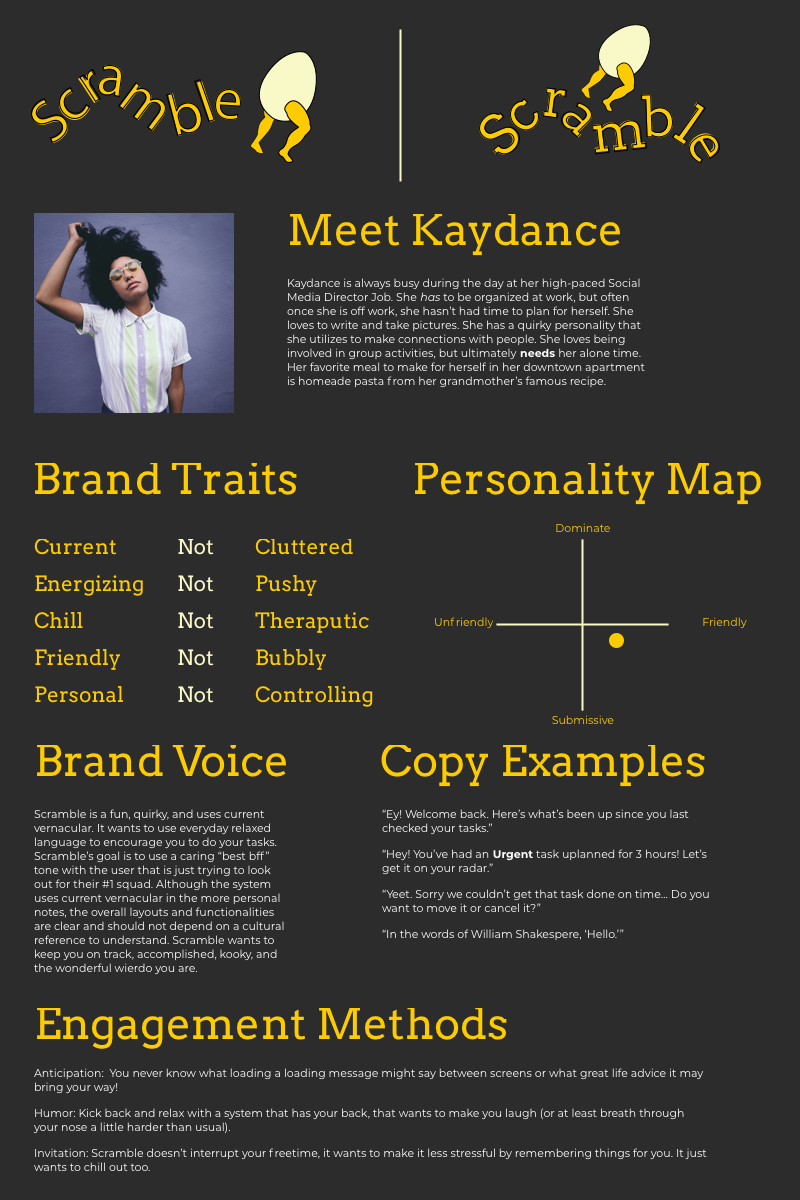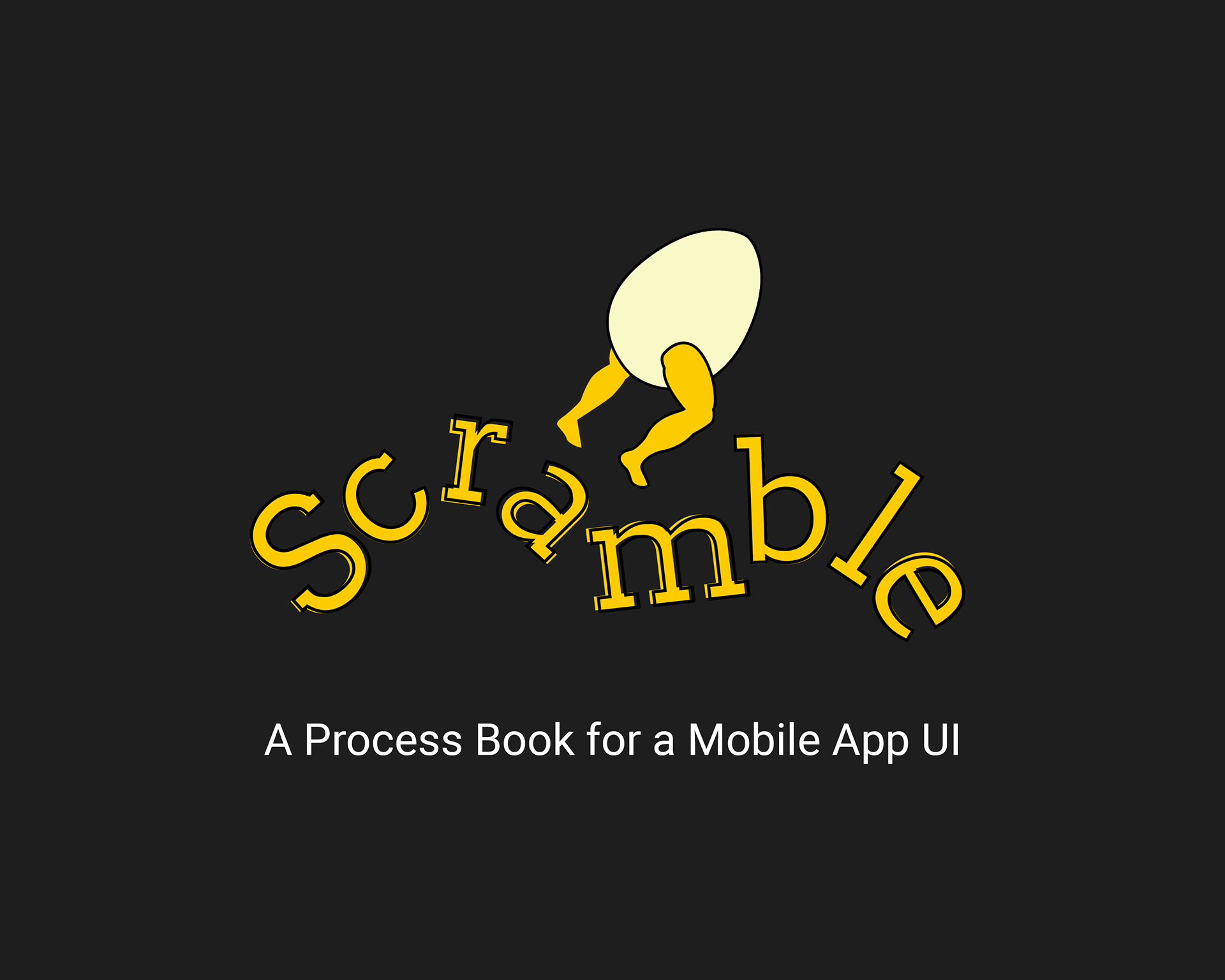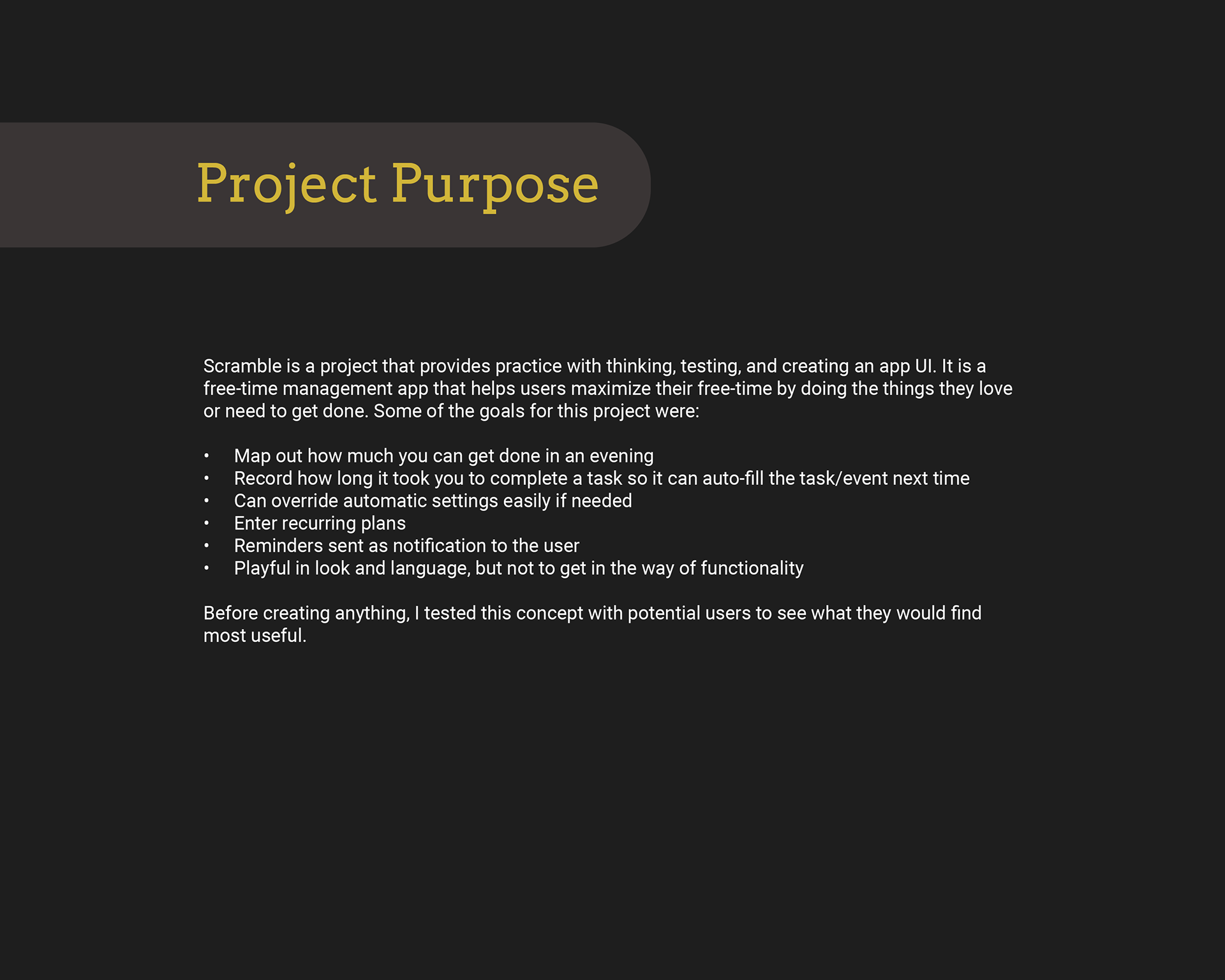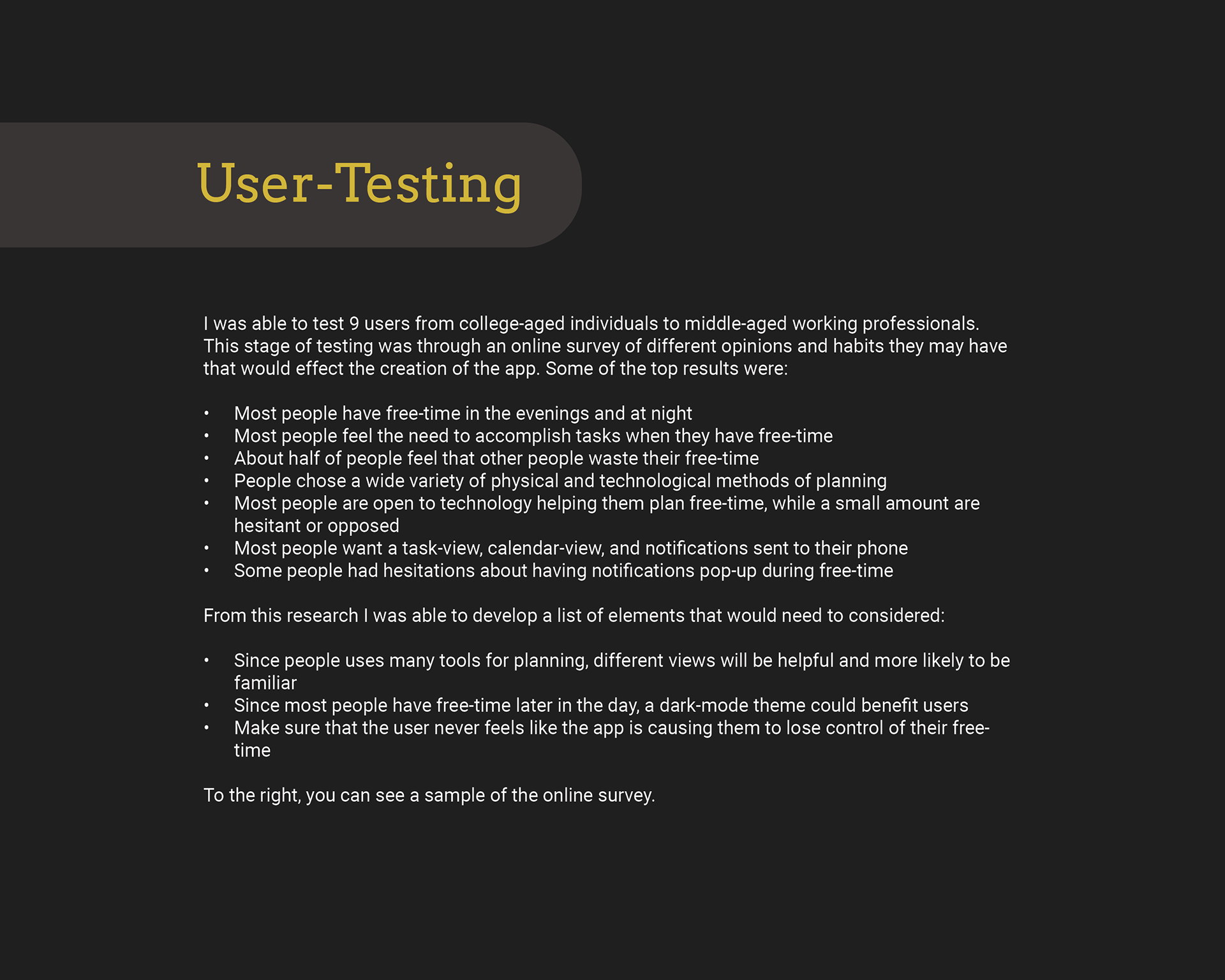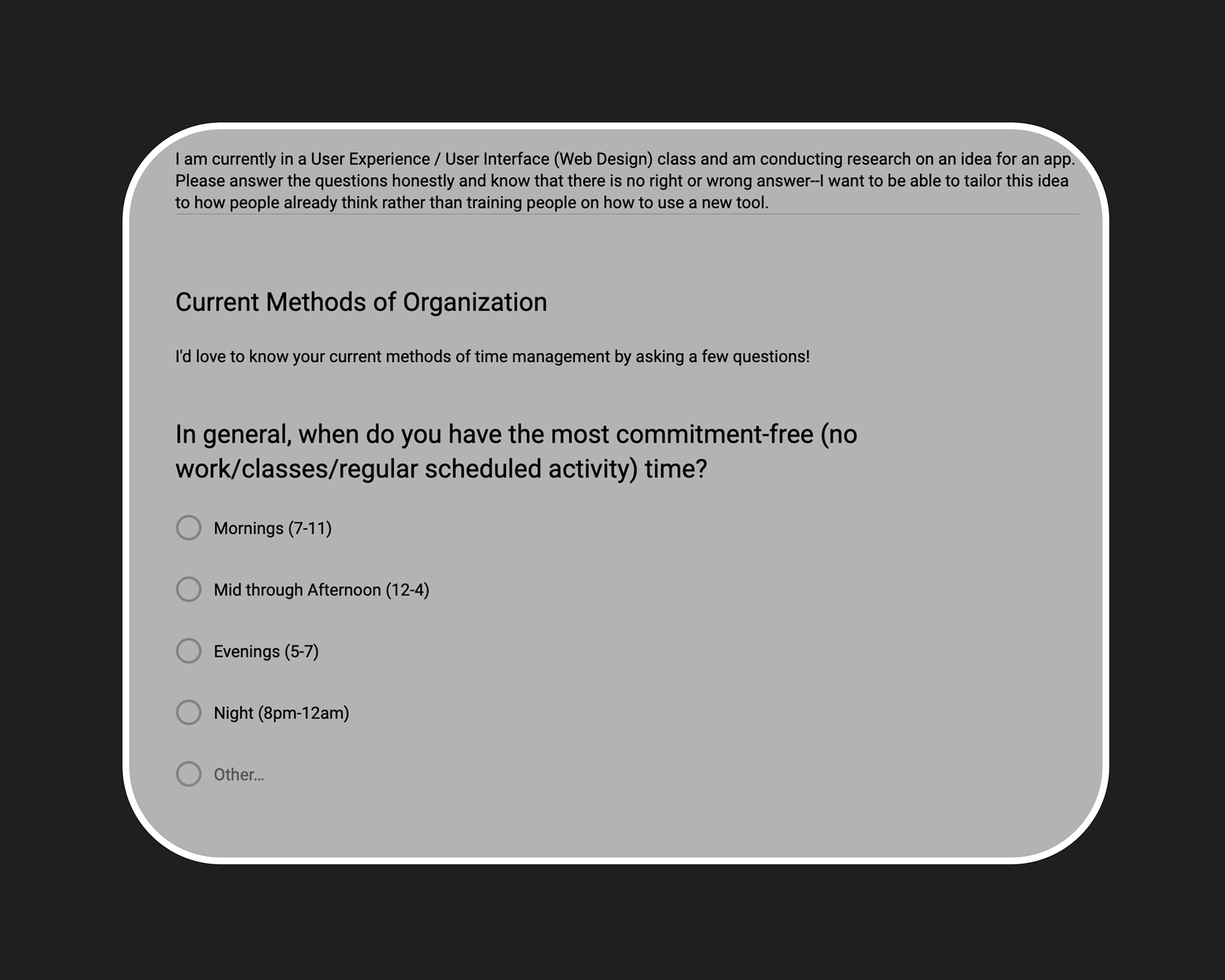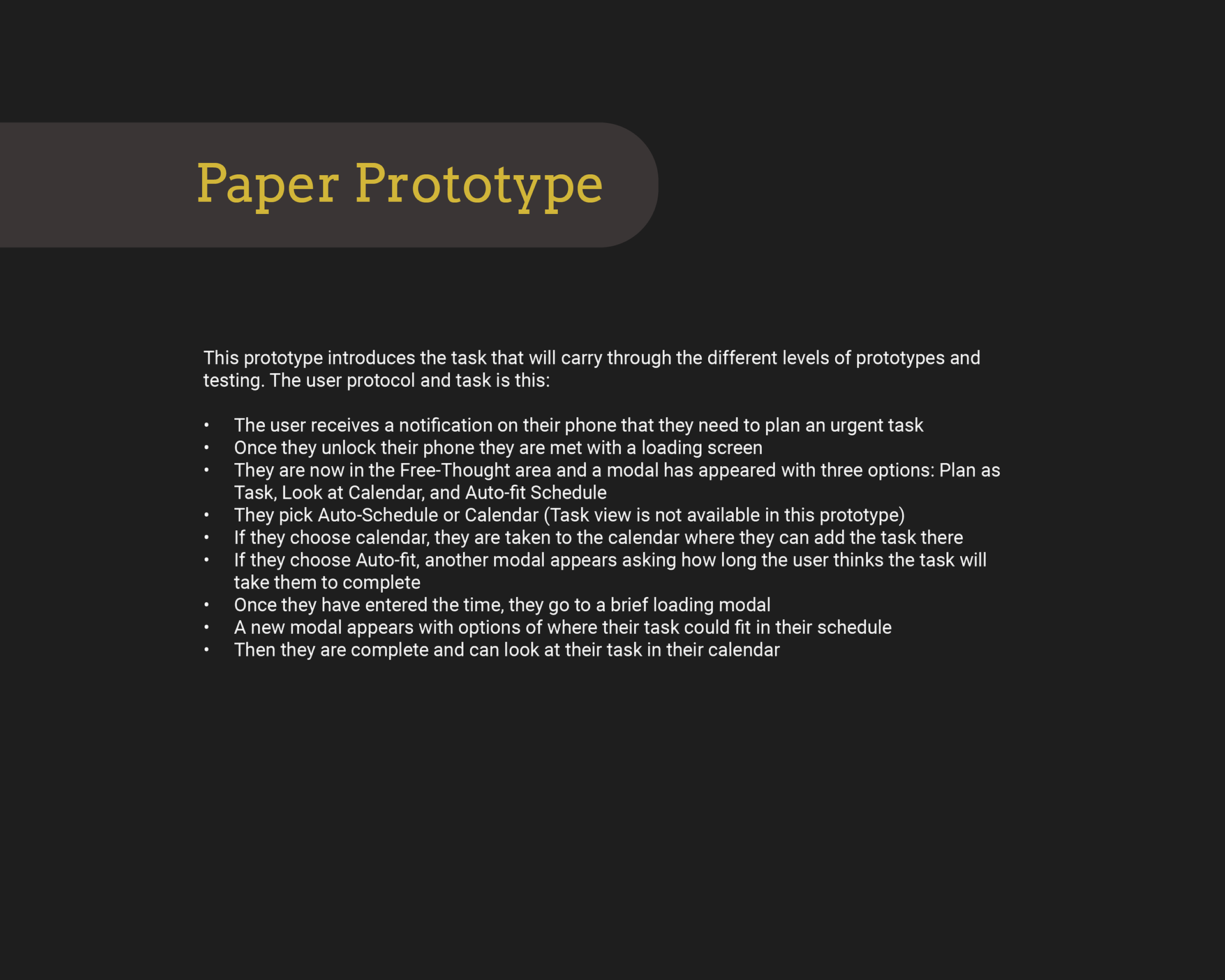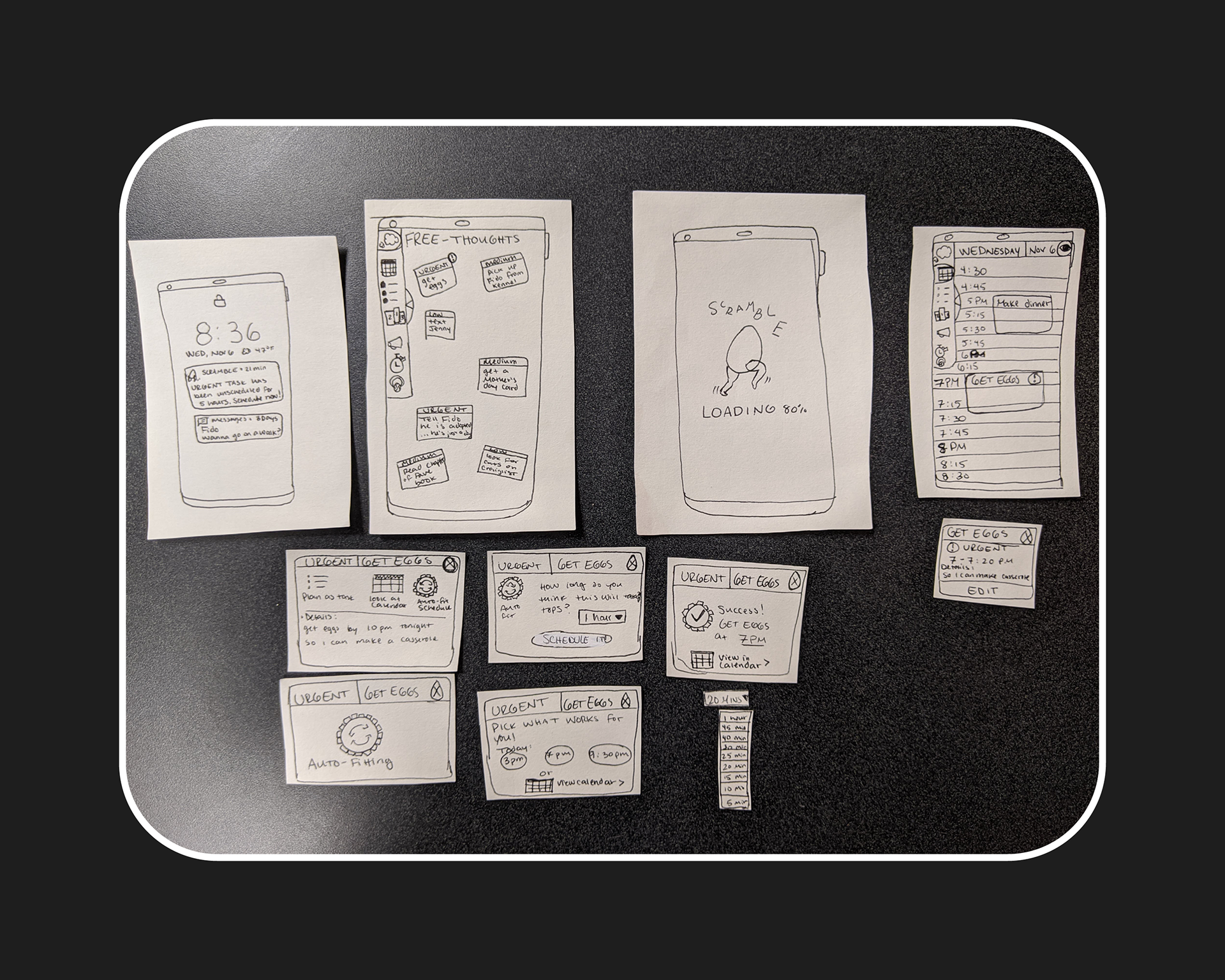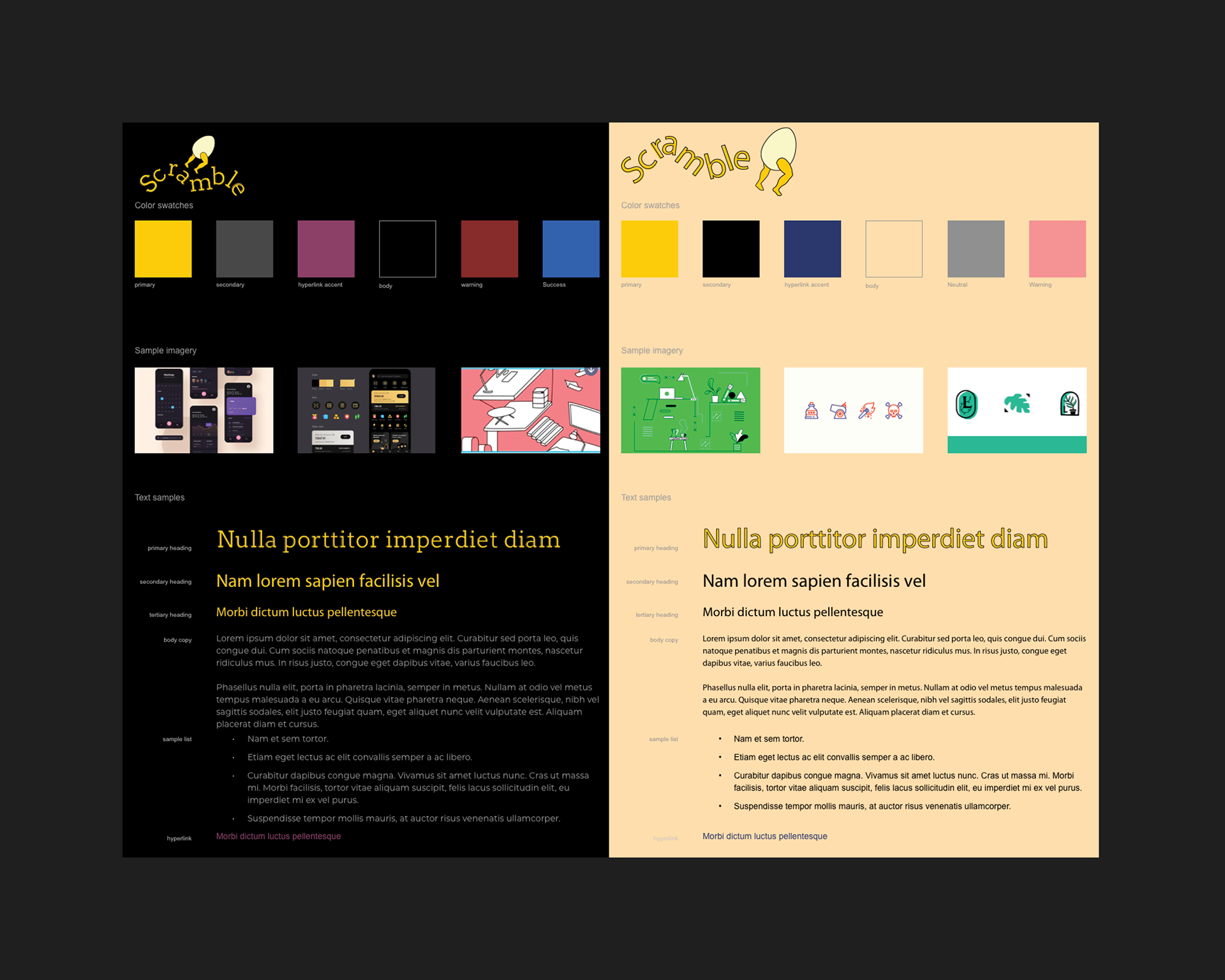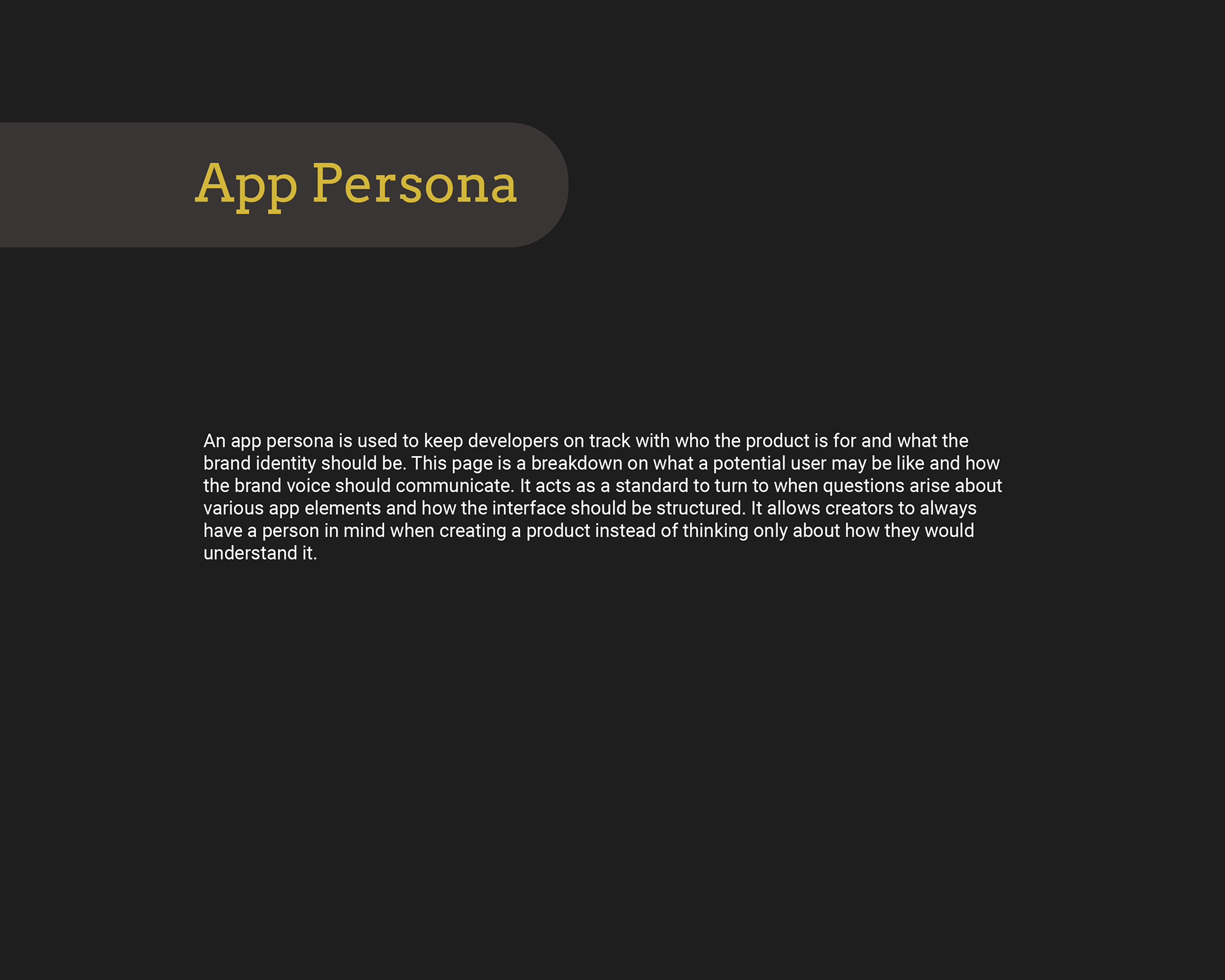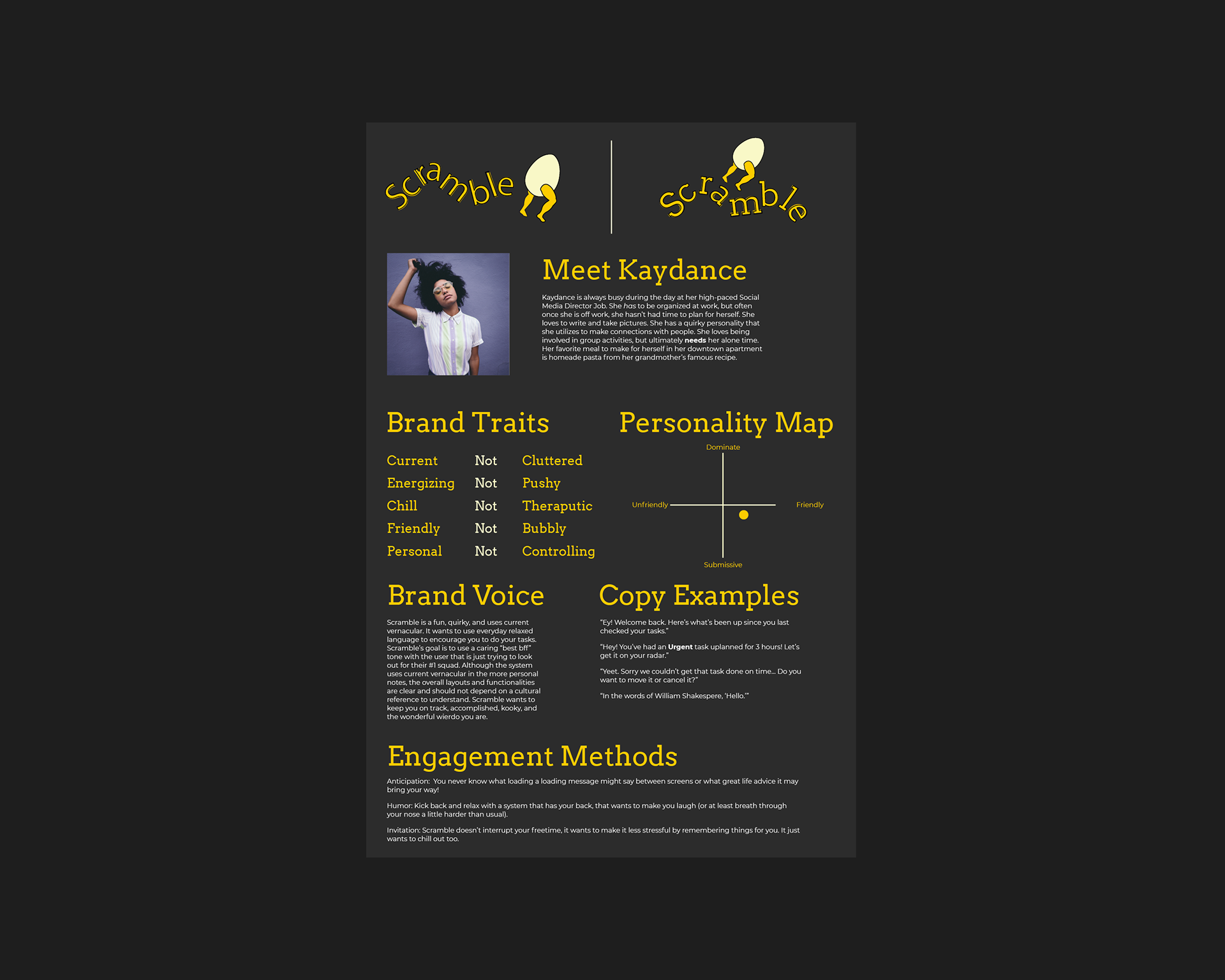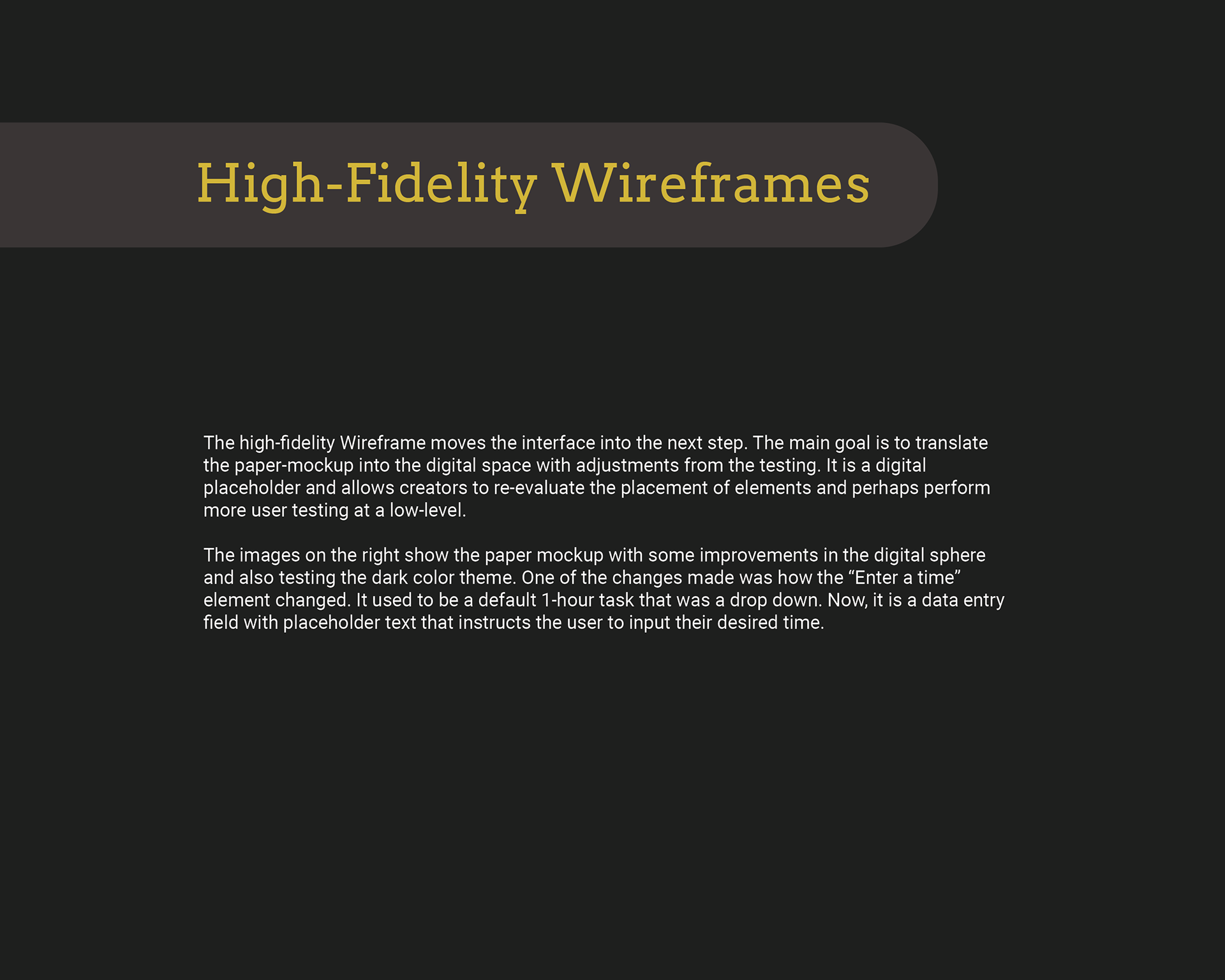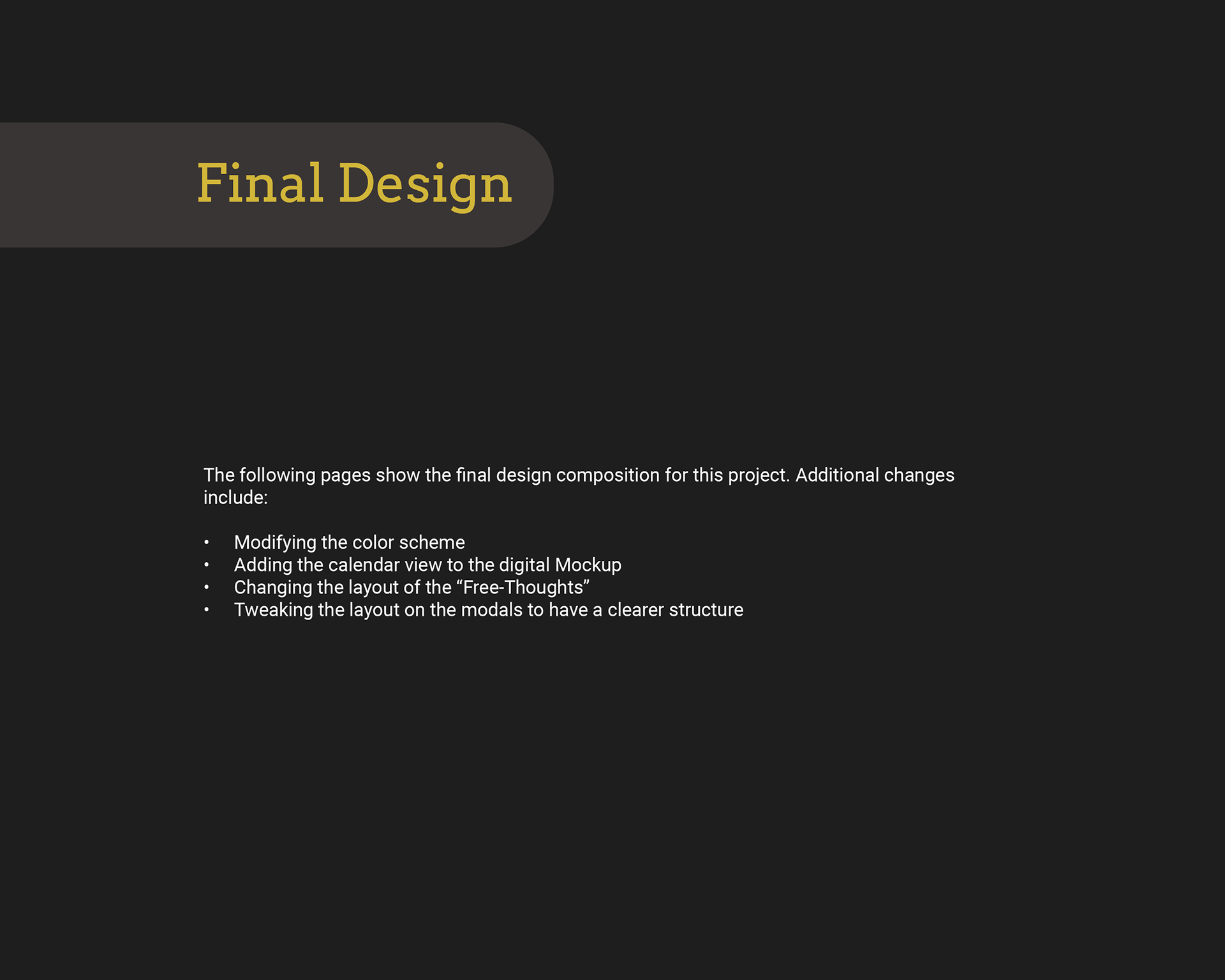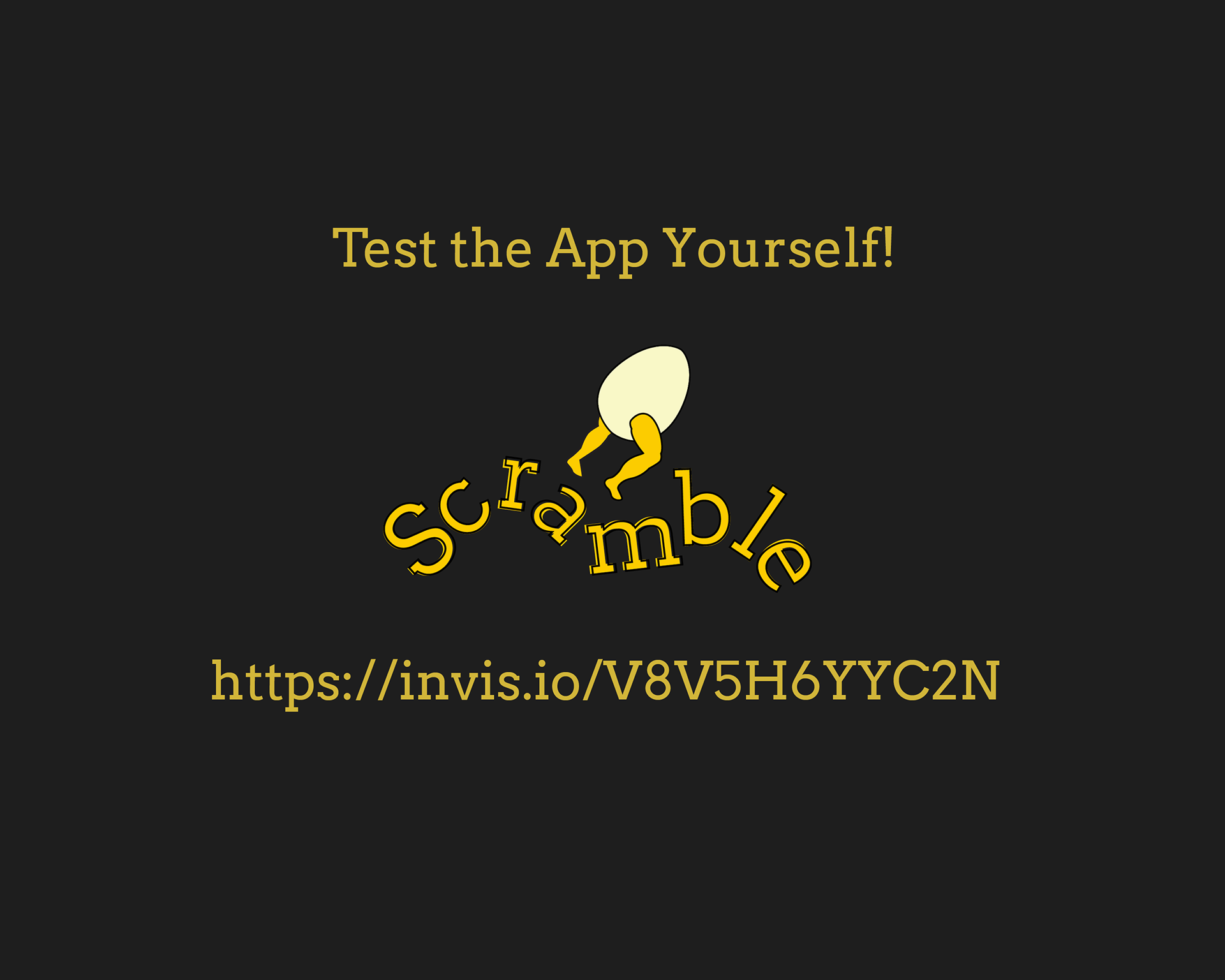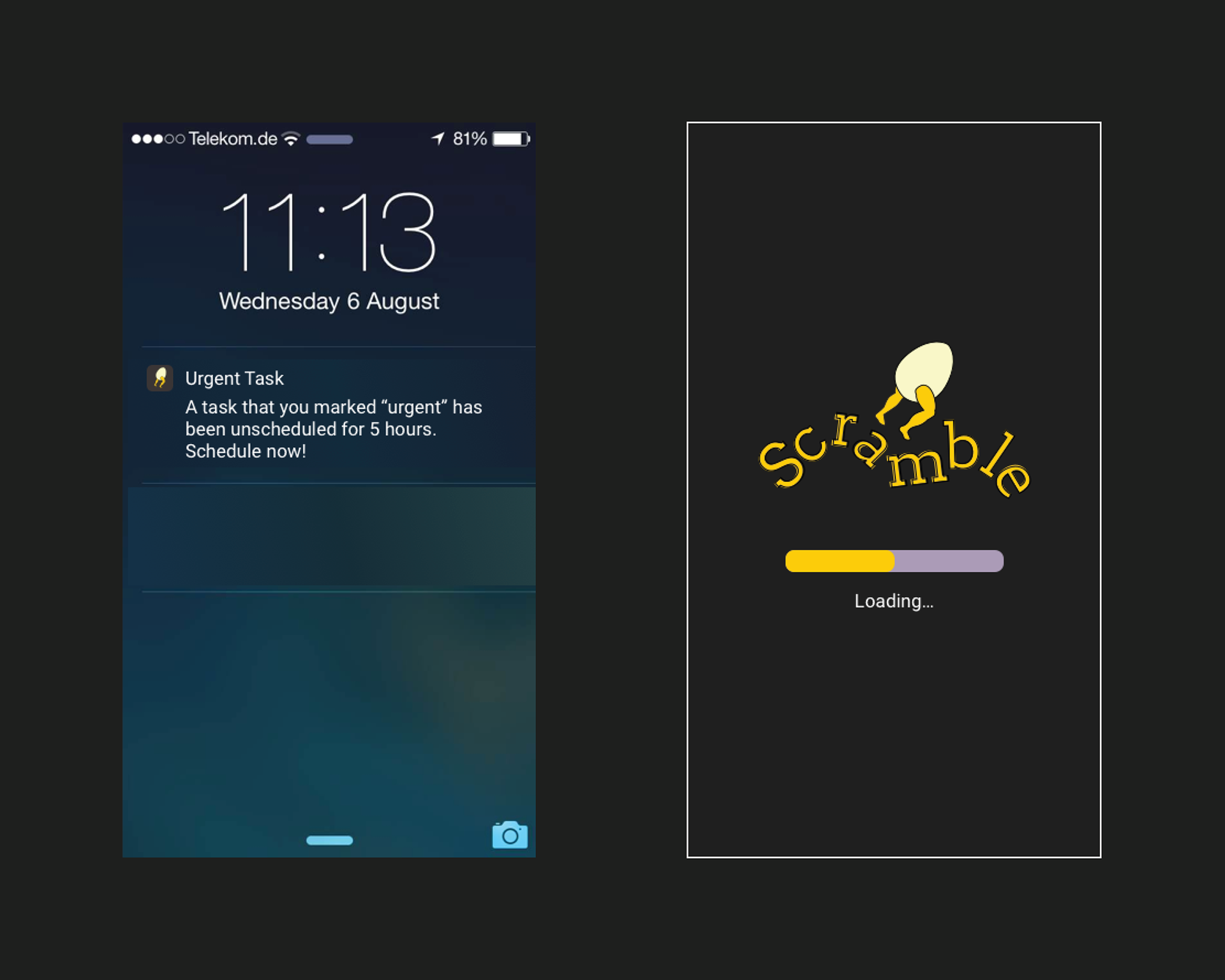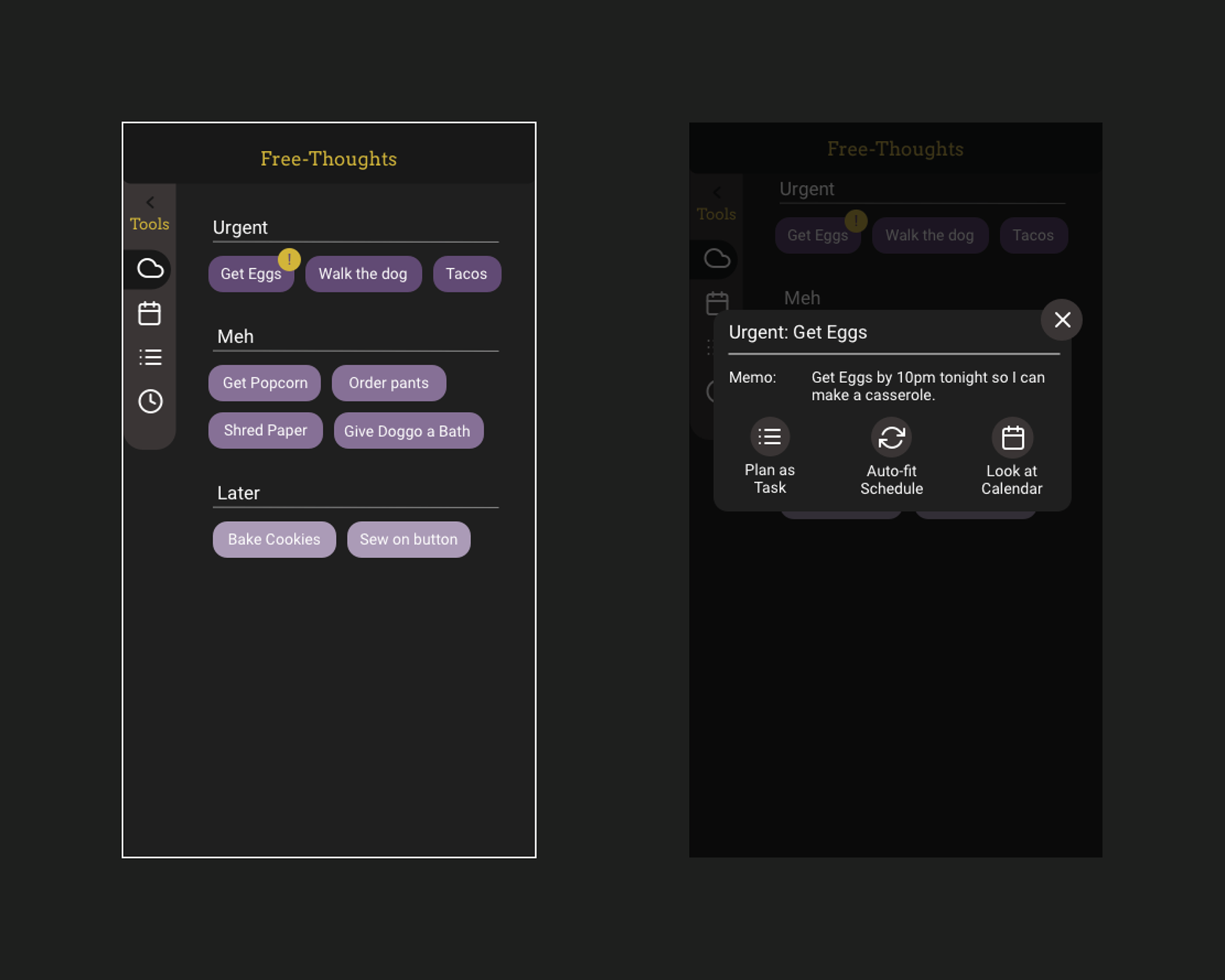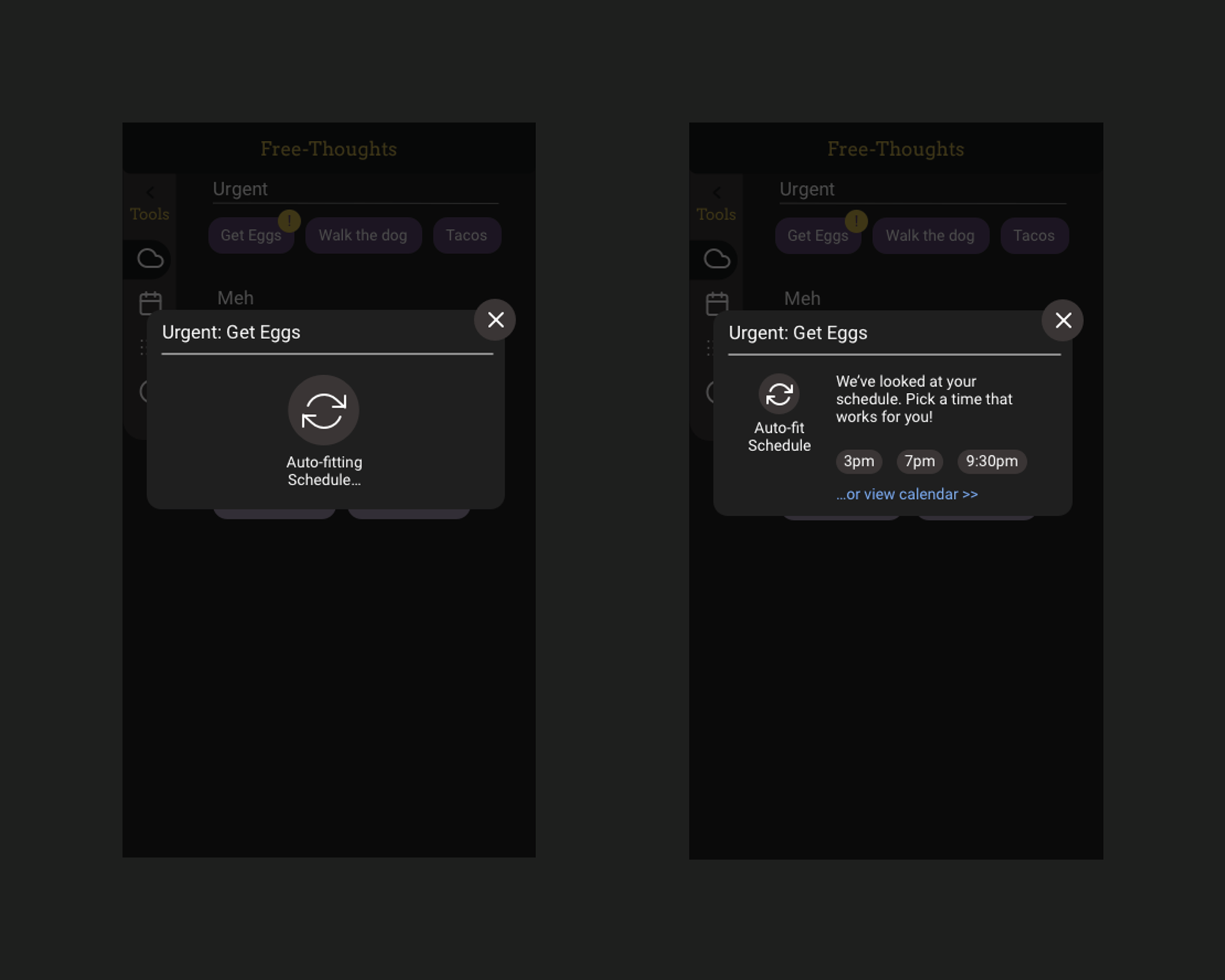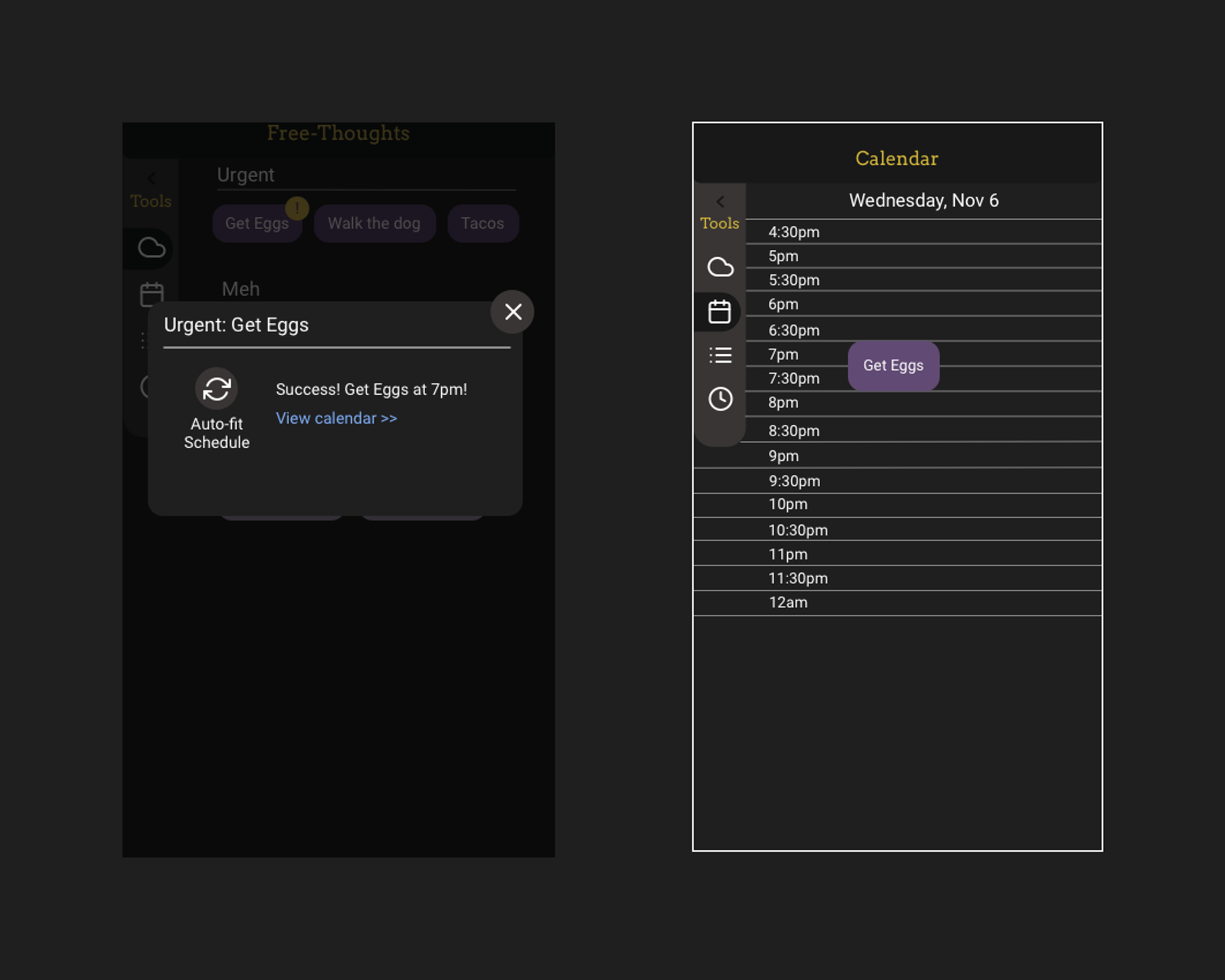 A Video walkthrough of the paper prototype: